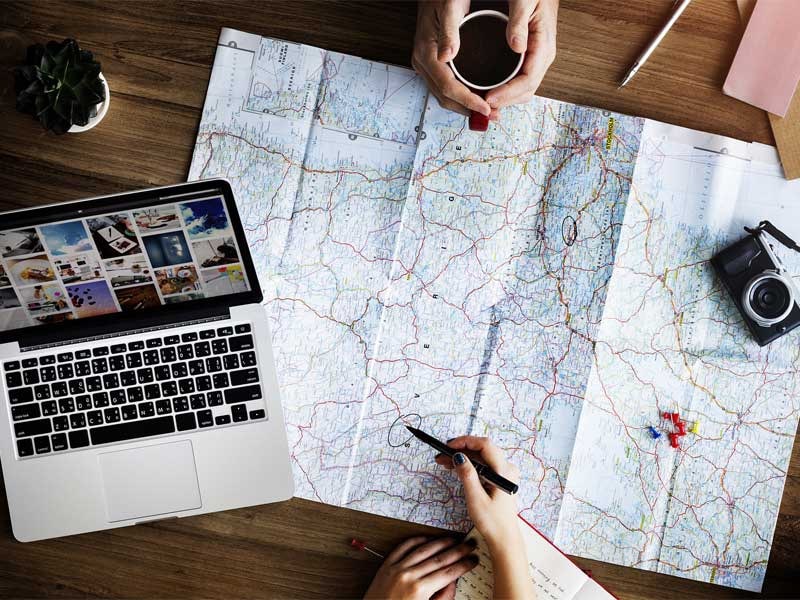 When you plan a trip on your own, you have to think twice so as not to forget anything and pack a lot of unnecessary things into your backpack or suitcase (how will you feel if you forget to take your swimsuit to the Spanish seaside?).
Packing Strategy for 7 Days and More
Whether you plan to spend 7, 10 or 21 days at the seaside, the list of things you have to take with you should hardly change. Whether you're staying in a hostel, hotel or apartment, there is always a laundry service or a public laundry service nearby. Such a service usually costs quite little and allows you to take only the necessary things and save on checked-in baggage from low-cost airlines.
List of Holiday Trip Packaging Items
I usually travel 1-2 times a month. These are usually short trips (often to the sea), for each of which I have to pack all the necessary things and think about the opportunities (which clothes to take with me), comfort, safety and entertainment. Having such experience in travelling, I can pack my backpack in 5 minutes even without a list of things to take. But I needed it before.
Documents
The most important thing you certainly can't forget on your journey is the documents. If you're going to a country where you don't need a visa, all you have to do is take your identity card with you. If you need a visa in the country you are planning to travel to, even if it is free, you must also take your passport.
In fact, I even recommend to take your passport when you travel within. When you take your ID and passport, I recommend that you put them in different places in your suitcase or in different pockets, so that you don't lose both at once.
Cosmetics
When you go to a hotel, you almost certainly know that there will be shampoo, soap and other basic hygiene things you need. But when you plan to stay in apartments or hostels, you can never be sure. So I recommend that you take with you the most important hygienic items you will need by the sea.
I usually need toothpaste and brushes, shampoo, combs and deodorant. Sometimes hair gum, aftershave gel, and the like. To keep things in mind, the best option is to buy a whole set of such hygienic goods, which you can even take with you to the plane in low-cost airlines (volume fluids below 100 ml).
Swimwear
The type of swimsuit depends of course on your personal style preferences. However, you should also consider other activities and sports that you will be practicing during your trip. This can be sailing, diving and other water sports. If you plan to take part in water-related activities, try to choose a swimsuit that you will feel comfortable with in any situation.
Sunglasses
Whether you're going to the Baltic Sea, the Mediterranean or the Atlantic, sunglasses are one of the things you need to take with you on a trip like this. If you're going to the sea, it's rather when it's warm there and the sun is high in the sky. Even if not, the sun's rays reflect off the surface of the water and can damage your eyes' retina.
Spectacles or Swimming Mask
Going to the seaside, you'll definitely need glasses or a swimming mask. Even if you don't want to dive, the water in the sea (or even lake) can be so salty that your eyes will hurt after swimming. Not to mention opening them underwater.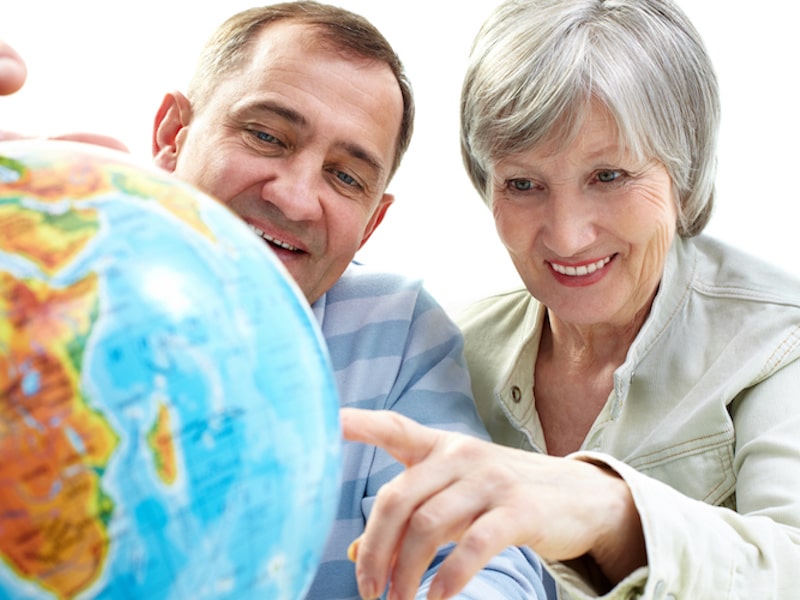 Straw Hat / Baseball Cap
Another way to protect yourself from the sun is with a straw hat or a baseball cap. It is worth having it as an accessory to glasses, not only to protect your eyes from the sun, but also to avoid sunstroke.
Sun Cream
Sometimes you don't even have to go to the beach to burn yourself under the sun. I made this mistake once. I thought that if I don't go sunbathing lying on the beach for a few hours, I don't need sun cream.
Bottle of water with a filter
A bottle of water with a filter is a necessary thing to take to the seaside. This will save you money and be a more environmentally conscious traveller. Tap water is not always good for drinking, and you don't always want to go to the store every day to get water.
Frisbee
Whether you're a fan of lazy lying and sunbathing on the beach or not, you'll end up bored and want some activity. While the ball takes up a lot of space, you can easily fit a frisbee even in your backpack, and have fun on the beach.
International Sim card
When you go on holiday to another country in Europe for a week or two, you don't have to worry about your sim card because roaming has been abolished in the EU, but if you go to a country outside the EU, it's worth having a local sim card.
Sports Camera
For recording fascinating and stunning travel videos, I highly recommend the GoPro sports camera. You can take this camera to the water while diving, surfing and to the sky while paragliding. Just don't forget to buy a protective body and some camera accessories so you don't lose it on your first trip. Cheaper and a bit worse option.
Travel Bag
One of the best things to help avoid such situations is a travel bag to protect against theft. It usually has the following features: the straps are hard to cut, the bag's body material also cannot be easily cut with a knife, it is closed with zippers, which can also be hidden.
Trekking boots
I don't know if you like mountains, but you'd rather get bored after a week of lying on the beach. Fortunately, not far from many resorts both in Europe and around the world, there are also mountains near the beaches. If you want to go to the mountains, you need the right trekking shoes so as not to damage your leg. When choosing shoes, make sure that they are comfortable or not too warm for the place you are going, that they have a thick enough sole and ankle support.